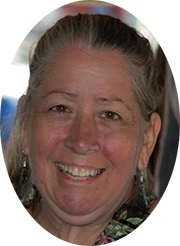 Hi All ~
I can't believe how quickly another term has gone by.
NEWDA has continued to change and grow. We are blessed with a wonderfully talented TEAM (& guest) DJs and Instructors.
We have been able to depend on our "core" venues & we are still exploring additional options.
Thank you to the dancers that continue to support us. We are fortunate to have loyal sponsors and volunteers. We appreciate all of your donations.
As we look forward, I am honored to continue as president in 2016. We have added a few new board/committee members and a few have "stepped down" – It will be another great year! Thank you to All (past, present & future) for your time, support, generosity & help.
So Let's Dance! Let's continue to celebrate 30 years of Kickin'!!!
See you at NEWDA!
Lynne